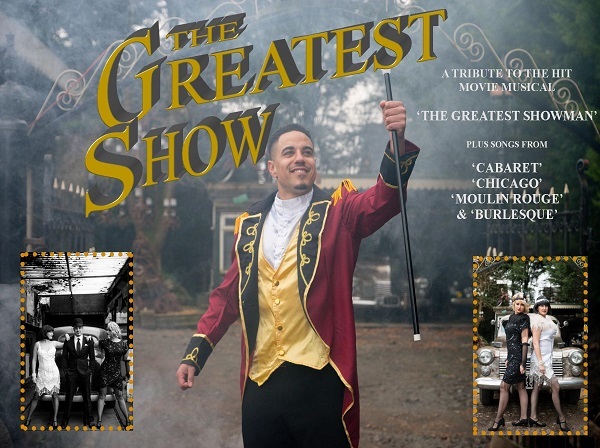 The Greatest Showman Tribute Show - The Greatest Show
Approx price. £1200 - £1500
The number one tribute show to the biggest movie craze, The Greatest Showman! 
---
---
About The Greatest Showman Tribute Show - The Greatest Show
"The Greatest Show" was created on the back of the huge success of The Greatest Showman.

It begins slightly away from the PT Barnum story, where their very own Master of Ceremonies opens the show with Cabaret's Wilkommen. He then introduces his singing cabaret girl who performs the signature song, Cabaret!
This then moves into an entertaining Cabaret lounge (slightly Vaudeville) show featuring songs from Chicago, Burlesque, Moulin Rouge and more...

"Ladies and Gents, this is the moment you've waited for...
This is.....

THE GREATEST SHOW!"

The show then brings you all the hits from the biggest movie craze to finish, including "This is Me" "Never Enough" & "Come Alive"!

With all the singing, dancing and style you could ask for (and more!), this truly is The Greatest Show!
 
---
Booking Options
The Greatest Show is a 40 minute show as standard.

This amazing show can also be combined with "Movie Musicals" if you require a longer show! This includes songs from beloved movie musicals such as Chicago, Moulin Rouge and more...

The Greatest Showman alone: 40 minutes
Show including Movie Musicals: 60 minutes - can be 90 minutes with more Movie Musicals added!

Cast Options:
1 Male / 1 Female
1 Male / 2 Females
2 Males / 2 Females
2 Males / 4 Females
Bistro Live Ltd t/a Henderson Management
Registered in England no. 4106667
Registered office: 89-91 Charles St, Leicester, LE1 1FA.